Monolayer/ grazing angle specular reflectance accessory
From Specac
This reflectance unit allows the analysis of insoluble monolayer films at an air/liquid interface as well as measurements on thin film coatings on a reflective surface. The angle of incidence can be varied from 8° to 85° (grazing incidence).
Features
Angle of incidence 8°-85° (depending on spectrometer model)
Polarizer
Aperture stop
Teflon sample cup for the analysis of liquid films
The scope of supply comprises a flat sample holder for the analysis of coatings, e.g. on metal carriers or silicon waters, as well as a teflon sample cup for analysing liquid films. This sample container enables various monolayer systems such as Langmuir-Blodgett films, polymers, tensides, proteins, oils and phospholipids in biological membranes to be analysed, and information about solvation, molecular orientation, configuration and phase transfer to be obtained. The liquid film can be stretched or compressed in the sample container by means of a movable barrier. A polarizer holder graduated in degrees is also provided. To delimit the measurement spot on the sample, which increases with increasing angle of incidence, and restore an optimum beam profile, aperture stops of various diameters are also supplied. The transfer optics of the unit comprises two fixed mirrors for incoming and outgoing beam, and two variable mirrors for fine adjustment and setting of angle of incidence. The unit is mounted on a base plate in the spectrometer sample area.
Monolayers and thin coatings
Reflectance-Absorption Measurements (IRRAS) on solid samples
Product Manager - Spectroscopy & Marketing Manager - Content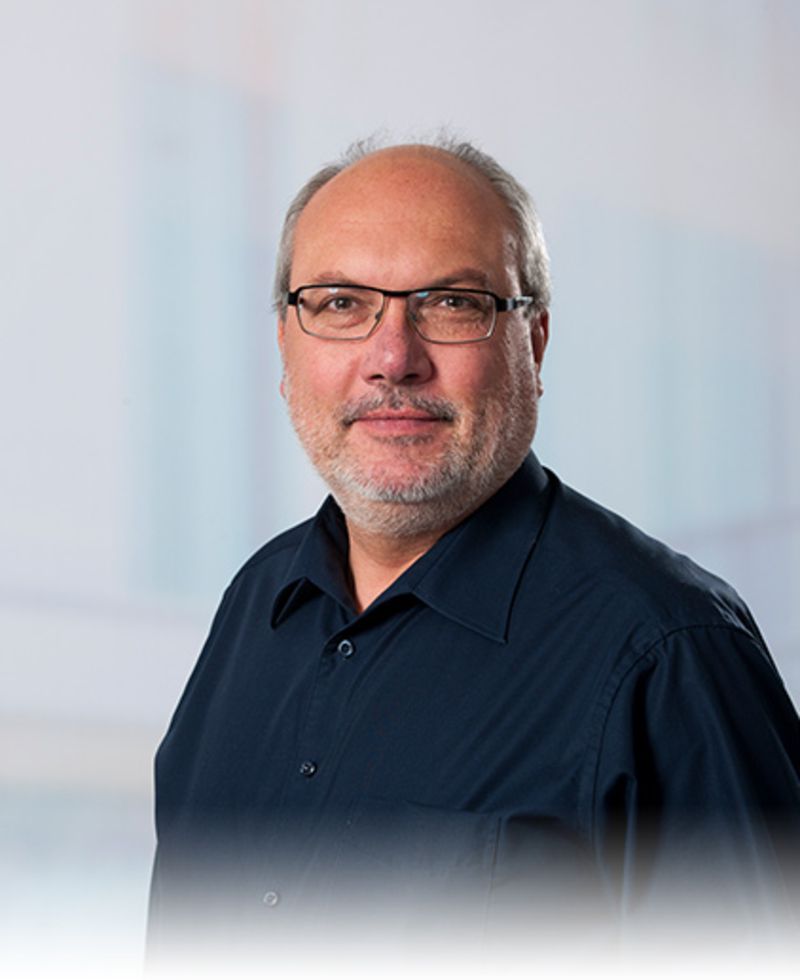 Dr. Joachim Weiss
Contact
Quantum Design GmbH
Im Tiefen See 58
64293 Darmstadt
Germany