Cryogen-free optical cryostat with 7-Tesla field
OptiCool from Quantum Design
The new optical cryostat OptiCool is a low-temperature and high-magnetic-field platform. The cryogen-free cryostat is mounted on an optical table and can easily be integrated in a variety of optical experiments. Optical access to the sample is available through seven side windows and one top window. The sample area is remarkably large with a diameter of 89 mm and 84 mm in height. The sample is in the center of the magnetic field and all possible optical ray tracks. Thanks to its special design, the mechanical vibration on the sample is only a few nanometers.
Features
Temperature range: 1,7 K to 350 K
Split-coil conical magnet
Automated control of temperature and magnetic field
Special design to ensure low vibration on the sample
OptiCool's Sample Pod provides a place to build and customize your experiment on the bench. When you are ready to make a measurement, the Sample Pod easily plugs into the pre-wired temperature control column. When your measurement is finished, the pod is easily swapped with another pod already wired up with your next experiment. The cryostat comes pre-wired with 16 wires, routed and thermally anchored from the outer User Wiring Ports to the sample volume. Additional wires can be installed for up to 80 wires total.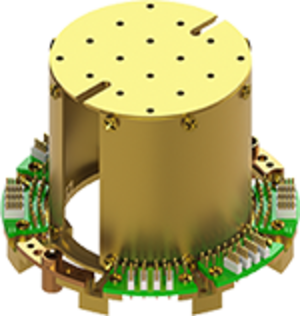 Contact
Quantum Design GmbH
Meerstraat 177
B-1852 Grimbergen
Belgium