Manual single grating spectrograph
Shamrock SR-163 from Andor Technology
Robust, compact and manual 163 mm spectrograph in crossed Czerny-Turner setup. Combined with exchangeable grating and detector the system is a general purpose device for multiple applications in spectroscopy.
Features
Compact & rugged design
Imaging-configurable platform
Wide range of interchangeable gratings
Variety of fixed slits
Large choice of light coupling interfaces
The Shamrock 163 is the most compact research-grade Czerny-Turner spectograph on the market. Its 163 mm focal length, high F/3.6 aperture and wide range of seamlessly interchangeable gratings, slits and light coupling accessories make it the ideal tool for general benchtop spectroscopy measurements.
Absorption, transmission, reflection
Single molecule spectroscopy
Micro Raman and micro fluorescence
Laser generated breakdown spectroscopy (LIBS)
Title
Author(s)
Institute
Year
Spectrograph/
Detector
Thermoluminescence
Thermoluminescence emission spectrometry of glass display in mobile phones and resulting evaluation of the dosimetric properties of a specific type of display glass
M. Discher,
C. Woda
Institute of Radiation Protection, Helmholtz Zentrum München – German Research Center for Environmental Health, Neuherberg, Germany
2014

Shamrock SR-163
iDus DU420A-OE

Reflexion
Visual communication based on color signals in aquatic environments
I. P. Rick,
D. Meuthen
Institute for Evolutionary Biology and Ecology, University of Bonn, Germany
2012

Shamrock SR-163
iDus DV420A-OE

Raman
Raman spectroscopy in the NIR using InGaAs Multichannel Detectors
W. Browne
Institute for Chemistry, University of Groningen, The Netherlands
2011

Shamrock SR-163
iDus InGaAs DU490A-1.7

Atmospheric physics
Measurement of OH airglow temperatures in the mesopause region
C. Schmidt,
M. Bittner
German Aerospace Center, Oberpfaffenhofen, Germany
2011

Shamrock SR-163
iDus InGaAs DU490A-1.7

Beam diagnostics
Electro-optic bunch profile monitor at FLASH
L. Wißmann
FLA, Deutsches Elektronensynchrotron (DESY), Hamburg, Germany
2011

Shamrock SR-163
iDus InGaAs DU490A-1.7

Absorption
MAX-DOAS measurements of bromine monoxide (BrO)
F. Wittrock
Institute of Environmental Physics, University of Bremen, Germany
2009


Shamrock SR-163
iDus DV420A-BU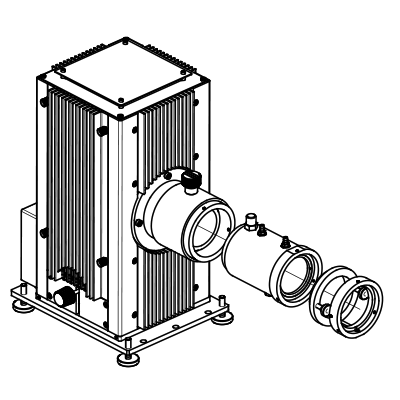 Light source accessories
Our optical and mechanical accessories facilitate the delivery of the desired radiation to your sample or additional processing equipment. They allow you to reimage the source or filter, attenuate ...
Light sources for calibration
We offer two types of light sources for calibration: Pen-Ray line sources for the wavelength calibration of spectroscopic instruments and calibrated irradiance sources covering UV-NIR.
Contact
Quantum Design
Krivoklatska 37
199 00 Praha 9
Czech Republic