AC Susceptometer
DynoMag from Rise Acreo
AC susceptometry measurement provides information on how fast magnetization is building up in a material. For example, magnetic nanoparticles suspended in a liquid subjected to an alternating magnetic field can show Néel and Brownian relaxation. In case of larger poly-domain material particles, domain-wall motion can be studied. The sum of these effects influences the frequency dependent AC susceptibility of the sample.
Features
Easy to use AC susceptometer
Suitable for solids, powders and liquids
Large frequency range
Has been developed in cooperation with sciensts
System includes analysis package
The DynoMag has been developed by our partner the Acreo Swedish ICT. It is an affordable, easy to use and portable AC susceptometer and is an analytical tool for magnetic nanoparticle or magnetic material. The AC susceptibility for magnetic nanoparticles is not only influenced by the material itself, it is also affected by particle size, size distribution, molecules on the nanoparticle surface etc. The sum of these effects influences the frequency dependent AC susceptibility of the sample.
DynoMag
Frequency interval
1 Hz - 500 kHz
Excitation field
0.5 mT
Volume susceptibility resolution
1 x 10-5
Dynamic magnetic analysis for magnetic nanoparticles
Determination of size distribution for magnetic nanopartciles
Time-dependenace of binding reactions of biomolecules to magnetic nanoparticles
Studies of particle clustering
Magnetic soil properties in geophysics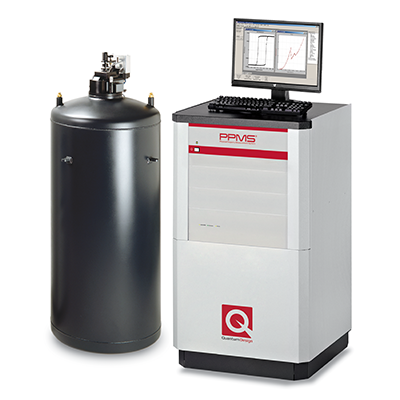 Physical Property Measurement System (PPMS)
The PPMS is an automated low-temperature and magnet system for the measurement of material properties like specific heat, magnetic AC and DC susceptibility and both electrical and thermal transport ...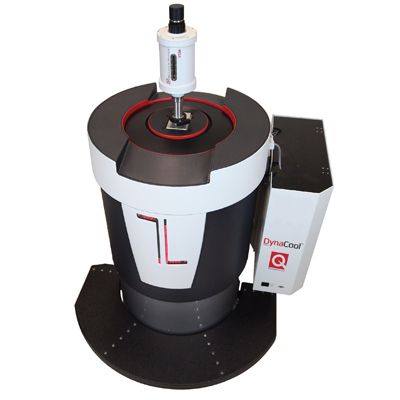 Physical Property Measurements in a cryogen-free system (PPMS DynaCool)
The PPMS DynaCool is a completely redesigned instrument that provides all the capabilities of the Physical Property Measurement System without the need for any liquid cryogen. The system uses a ...
MPMS3 SQUID magnetometer
The MPMS3 (formerly MPMS SQUID VSM) is providing users with the sensitivity of a SQUID (Superconducting Quantum Interference Device) and the choice of multiple measurement modes.
Contact
Quantum Design GmbH
Roddarestigen 3
SE 182 35 Danderyd
Sweden