Optical coherence tomography system
Cell³iMager Estier from SCREEN
Cell3iMager Estier is a benchtop, optical coherence tomography (OCT) instrument for label-free, non-invasive and real-time cross sectional (2D) and volumetric (3D) images of biological samples. The system uses NIR coherent light source enabling micrometer spatial resolution and large penetration depth (up to 1 mm). Specifically designed for true 3D imaging of Spheroids and Organoids as well as internal cavities and gaps in large tissues.
Features
Non-invasive tomographic imaging of 3D cell cultures and tissues
High-throughput and high-resolution true 3D imaging
Quantification of size, volume, internal cavities (1mm thickness)
Compatibility with any standard cell cultureware
User-friendly analysis software
True 3D high-resolution imaging
High-resolution (3 μm) and low-resolution (10 μm) imaging with accurate focus options
A 300 μm3 3D image can be acquired in 1 minute
True 3D imaging of spheroids and organoids
Non-invasive detection of internal cavities and gaps in tissues (up to 1 mm thick)
Easy operation
User-friendly workflow
No special training required
User-friendly analysis software
Dedicated software facilitates fast 3D data acquisition and image reconstruction
Simple and straightforward user interface that require no extensive operational training or expertise
System compatibility
Compatible with any standard cell cultureware such as micro well plates, petri dishes etc…
100% automation compatible
No special labware or reagents are required
Growth & morphological profiling of 3D spheroids
Time-dependent drug sensitivity test
Quantification of internal cavities and tubular structures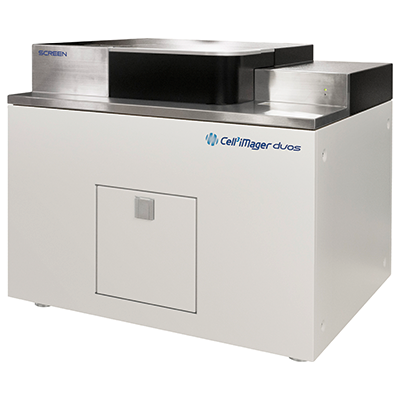 High-throughput bright field and fluorescence scanner
Cell3iMagers Duos is a benchtop imager capable of high-throughput, whole-well imaging at high-resolution, and provides both bright-field and fluorescence imaging options. It can be used as a valuable ...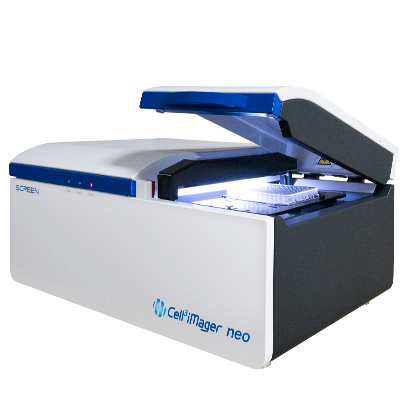 High-throughput bright-field scanner
SCREEN Cell3iMagers are bright field scanners designed specifically to simplify and accelerate quantitative and qualitative measurement of 3D spheroids. This unique LED-based imaging system allows the ...
Contact
Quantum Design GmbH
Roddarestigen 3
SE 182 35 Danderyd
Sweden