Dielectric measurements in the Physical Property Measurement System (PPMS) from Quantum Design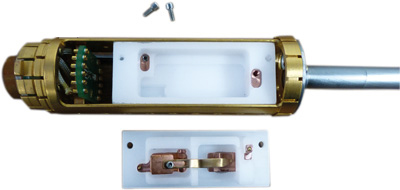 Many Quantum Design users have built their own dielectric measurement option on the basis of the Multi-Function-Probe (MFP). The PPMS is a measurement platform with magnetic fields up to 16 T and temperatures from 1.9 K to 400 K.
Some PPMS users have given speeches on their individual solutions during our workshops. These speeches are freely available in QD's digital library "Pharos" – for example under "Applications Workshops" and "June 2015 – EU Workshop".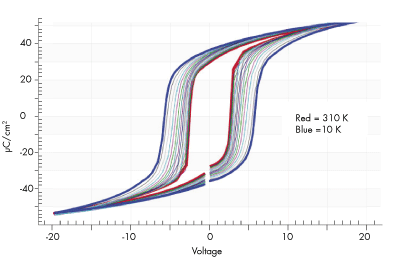 We are now happy to present the first commercial dielectric measurement solution in the PPMS, developed in cooperation with our partner Radiant Technologies. This high-voltage insert enables polarization hysteresis measurements with up to 1200 Volt at 2 Torr PPMS chamber pressure and a sample temperature of 2.2 K without any helium gas discharge. Even higher pressures can be reached by reducing the chamber pressure. However, this will increase the sample temperature as cooling conditions are not ideal. Up to 6.000 V can be applied at a chamber pressure of 1x10-4 Torr.
We look forward to hearing from you.