Quantum Design Italy signing distributor agreement for distribution of the nanoparticle sizing technology from InProcess-LSP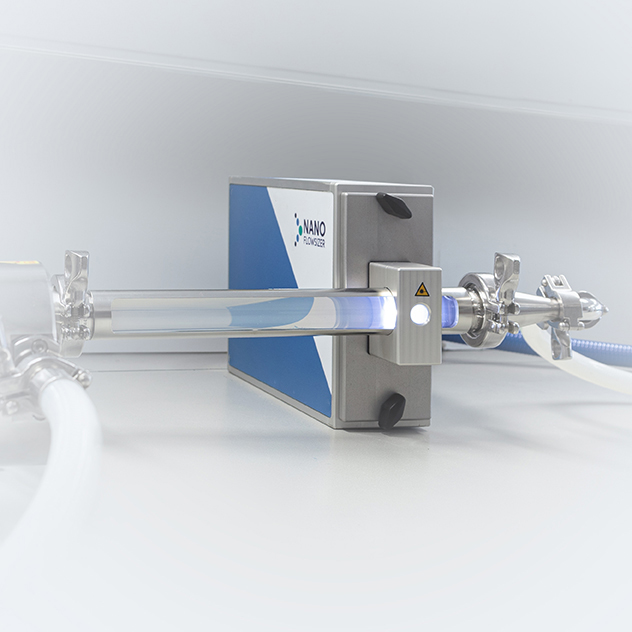 Quantum Design Italy and InProcess-LSP are excited to announce a new partnership that will allow Quantum Design to offer the NanoFlowSizer in the Italian market.
The NanoFlowSizer from InProcess-LSP is a particle size characterization instrumentation using the unique Spatially Resolved Dynamic Light Scattering (SR-DLS) technology which allows continuous inline real-time nanoparticle size measurements.
The NanoFlowSizer is fully developed to satisfy Process Analytical Technology (PAT) requirements for many nanoparticle manufacturing applications related to processes and particle characterization.
Simone Paziani, Sales Director at Quantum Design Italy, said: "Thanks to this agreement Quantum Design Italy expands its portfolio of systems for the analysis of nanoparticles with a highly innovative technology for inline and in flow characterization, which allows characterization of the full production of nanosuspensions in realtime".
We believe that the innovative technology of the NanoFlowSizer for monitoring inline production process will help us to establish our presence in several manufacturing markets which require characterization at the nanometer scale"

Simone Paziani
Sales Director at Quantum Design Italy
InProcess-LSP is an entrepreneurial organization providing advanced analytical services and solutions to support product and process challenges. With a strong background in Process Analytical Technology and many years of academic and industrial experience, they offer a highly skilled and experienced team of scientists and process specialists.
InProcess-LSP t commercialized the NanoFlowSizer technology in 2019.
Partnering with Quantum Design in Italy to deliver first class support for various clients in pharmaceutical, Food & Dairy, cosmetical, chemicals and coatings markets will allow us to continue our focus on developing the technology further for their needs"

Frando van der Pas
Director of Sales at InProcess-LSP
"Utilising their extensive sales and marketing expertise, we are confident that with our combined efforts and by working together closely, Quantum Design will support the growth we have anticipated in these markets" he added.