Optics and optical coatings
from Optosigma
The production of the optics and the coatings depositions have been made in the Optosigma's factories, no external companies are involved. Therefore, Optosigma has very attractive prices both for very wide quantities demanded and for custom solutions. In the catalog we find lenses, mirrors, beamsplitters, polarizers etc. specific for the all common optical sources on the market, high power laser included. Complex optical systems, beam expander, wide range of objectives F-Theta lenses are listed in the catalogue as well.
Features
Wide range of optics with competitive prices
Fast support and fast delivery
OEM and custom solutions
Continuative innovation for unique products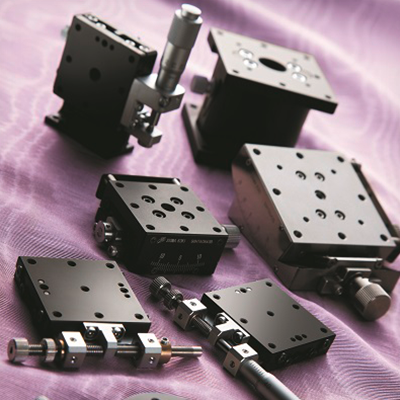 Manual stages and holders
Optosigma produces a wide variety of manual stages. We can find: linear stages: X, XY, XYZ, rotation stages, inclination and goniometers. Vacuum version included. In the catalog are listed a wide ...
Contact
Quantum Design
Str Ion Nistor 4, et 1, M2E
030041 Bucharest
Romania