Cameras for EUV, X-ray and high-energy particle detection
For photon energies between 10 eV and 20 keV CCD sensors without micro lens arrays and anti-reflection coating are required. Direct detection of VUV, EUV and soft X-rays occurs by photon absorption and generation of electron hole pairs. Our cameras for high-energy detection provide a solution for almost any energy range and experimental condition. This can be stand-alone operation, indirect detection methods using scintillator screens or vacuum compatible detectors.
CCD and sCMOS cameras for direct detection
Besides their standard use as imaging devices CCD and sCMOS sensors are also suitable for the direct detection of VUV, EUV light and soft X-rays. For this purpose, we offer back illuminated CCD and ...
---
Cameras for fiber-coupled scintillators
For harder high-energy photons or particles from about 10 keV to 100 keV, cameras with indirect detection methods are preferred. Indirect detection employs scintillators and phosphor screens to ...
---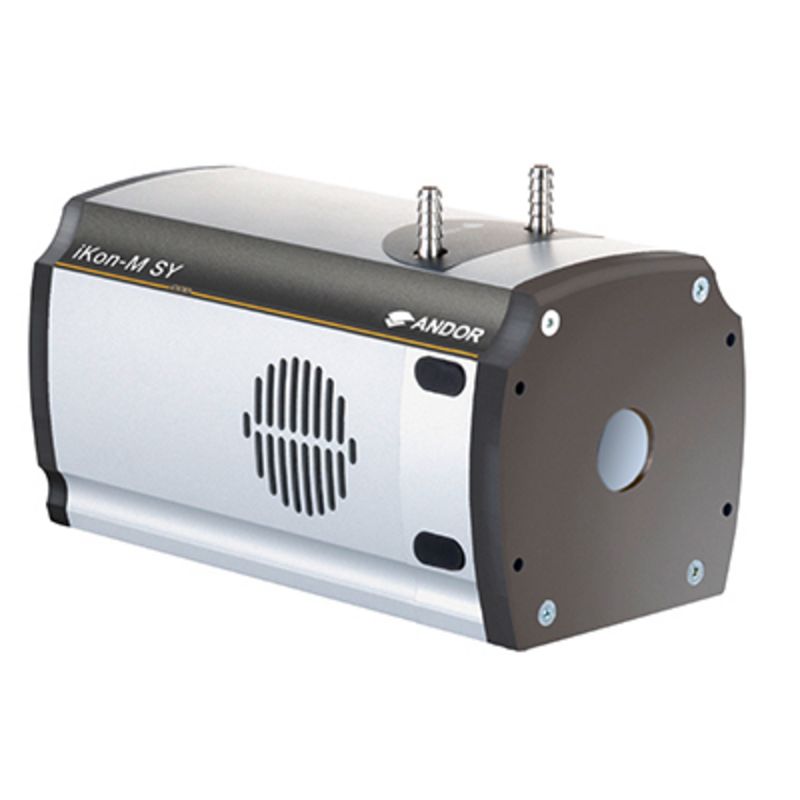 Stand-alone X-ray cameras
With the iKon SY and Newton SY Andor offers detector solutions for soft X-ray detection under ambient conditions ("in-air"). These sensors with square imaging and spectroscopy formats are ideally ...