CCD, EMCCD and sCMOS cameras for imaging
Highly-sensitive, scientific imaging cameras based on CCD, EMCCD or sCMOS sensors from the innovator in camera technology, Andor Technology. Common features are their high-sensitivity in the UV and visible range. Thermo-electric cooling and high-quality AD converters reduce noise to allow application even in extreme low-light conditions.
Events
21. April 2024 - 24. April 2024

Vienna, Austria
ECONOS
The European conference on non-linear optical spectroscopy is devoted to diverse topics in the field of non-linear optical spectroscopy, including coherent Raman scattering, novel laser sources, ...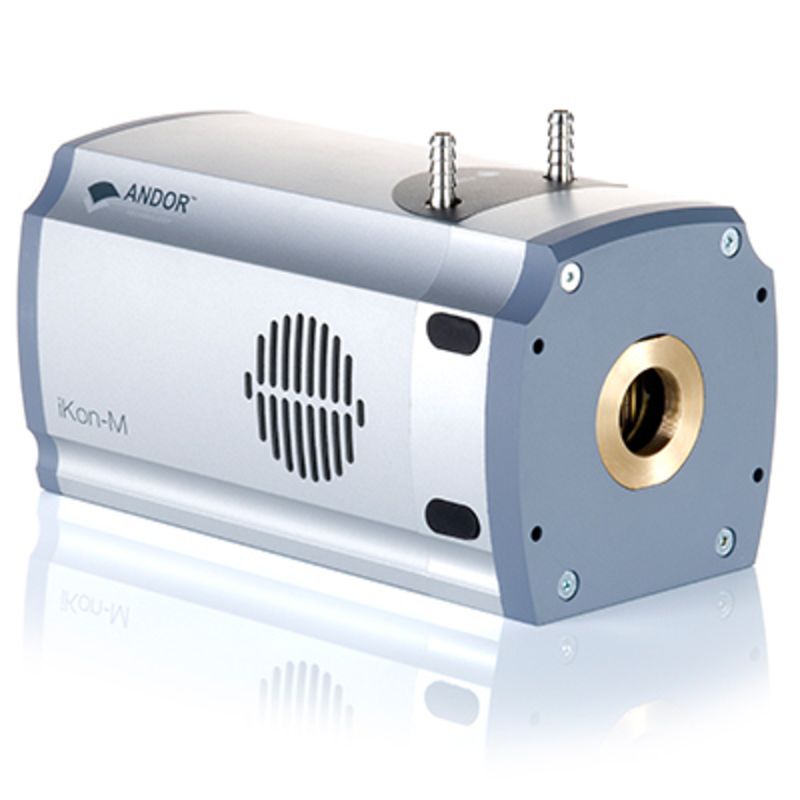 CCD cameras with shutter
Our CCD camera section offers high-end cameras for demanding scientific applications. Front and back illuminated CCD sensors with optimized anti-reflection coatings convert more than 90% of the ...
---
EMCCD cameras
For ultra-sensitive imaging applications, Andor Technology offers the EMCCD cameras iXon Ultra 888 (1024 x 1024 x 13 µm pixels) and iXon Ultra 897 (512 x 512 x 16 µm pixels) with USB interface. The ...
---
sCMOS cameras
The Balor, Marana, Sona, and ZL41 sCMOS cameras are an advancement of the well-known CMOS technology for scientific applications. Due to their special characteristics, they are suitable for many ...