Polarizer and beamsplitters UV-IR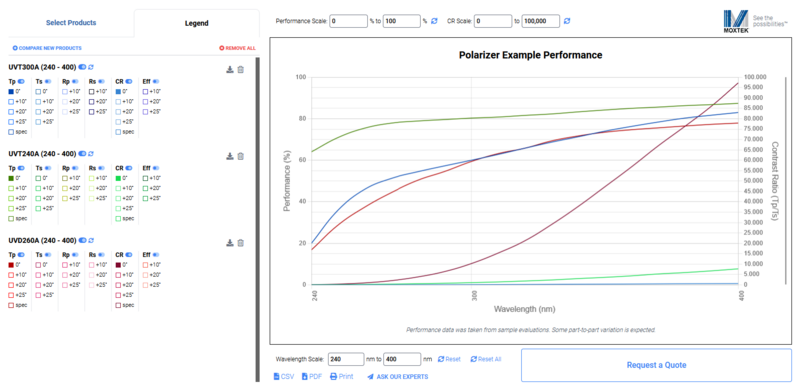 Use the moxtek comparison tool to easily get a visualized overview of the different properties.
ProFlux from Moxtek
Polarized radiation is used in projectors, spectroscopy, medical imaging, head-up displays and military technology. However, the visible (VIS) range used in standard film polarizers is often not adequate or the material does not bear up to the required irradiance.
ProFlux wire grid polarizers feature aluminum structures that easily withstand temperatures of up to 200 °C (> 5000 h). The structures can be optimized for different wavelengths and, depending on the application, high contrast or high transmission. MOXTEK from Utah, USA, offer optics for the complete range from 190 nm to 15 µm.
Since the manufacturing process was developed in the projector industry, large quantities, customized solutions, and the delivery of entire assembly groups for OEM customers are possible.
fewer