Datenintegration und intuitive Benutzeroberfläche – Neue Software "Impulse" von DENSsolutions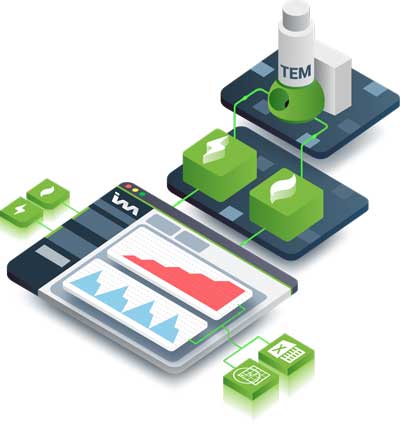 In-situ-Untersuchungen am Transmis­sionselektronenmikroskop erfordern eine Reihe von simultan ausgeführ­ten Operationen zur Kontrolle des Ex­periments:
Einstellung der Bedingungen am TEM wie Probenposition, Fokus und Astigmatismus
Einstellung der Kameraparameter wie Bild-/Videoqualität und Akquisitionszeit
Permanente Kontrolle der In-situ-Stimuli wie Temperatur und Bia­sing.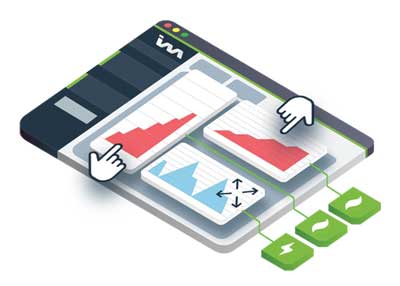 Um Wissenschaftlern und Forschern die Gestaltung ihres TEM-Expe­ri­ments zu erleichtern hat DENS­solu­tions eine neue Software entwickelt, die darauf abzielt, alle In-situ-Para­meter übersichtlich und intuitiv zu beobachten und in Echtzeit ändern zu können.
Was bietet die neue Impulse-Software?
Volle Integration und Automation der Heiz- und Biasingparameter innerhalb einer Benutzeroberfläche
Alle Daten und Graphen übersichtlich zusammengefasst in einem Fenster
Anlegen von Spannungen, Strömen
Periodisches Durchlaufen von Rezepten
Temperaturprofile
Pausierung
Echtzeitbeobachtung und -aufzeich­nung aller Parameter
Drag & Drop Profilerstellung bei gleichzeitiger Visualisierung des Graphen zum genauen Abgleich
Flexible Benutzeroberfläche: Graphenanordnung und -erstellung per Drag & Drop – jederzeit anpassbar während des Experiments
Momentaufnahmen/Screenshots
Echtzeit-Datenanalyse: das Erfassen der dynamischen Prozesse zum Abgleich von Struktur-Eigenschafts-Beziehungen geschieht buchstäblich in situ, egal ob I/V- oder R/T-Kurven
Speichern der synchronisierten In-situ-Stimuli in einem Log-file zur Weiterverarbeitung
"I am very delighted by the ease of use and the display features that the new Impulse software provides. It is very important to be able to quickly control, modify and track visually the stimuli during in-situ experiments, Impulse does the job brilliantly!"
Dr. Leonardo Lari (York-JEOL Nanocentre University of York, UK)
Wir bieten allen Nutzern von DENS­solutions-Systemen die Möglichkeit, die Software kostenlos und unkompliziert zu testen. Bitte rufen Sie mich an, um die Modalitäten zu klären.
Bei allen neuen Systemen ist die Soft­ware standardmäßig integriert.