Imaging spectroscopy from Specim goes portable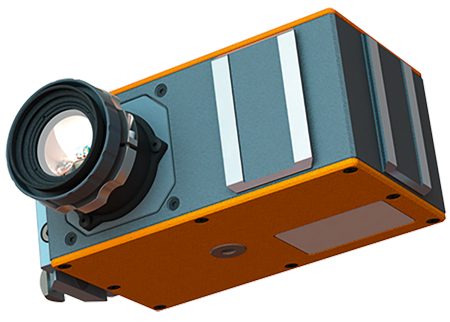 The portable spectral camera FX10 is the latest camera generation from Finnish market leader Specim. On the inside, it boasts the high quality of Specim's optical components while at the same time featuring the small footprint and speed of any industrial camera. So FX10 is convenient and state-of-the-art technology at the same time. Its optic with F/1.7 aperture is so fast, it rarely needs any external light when combined with a highly transmissive Specim spectrometer. This ensures fast imaging sequences at very short integration times and prevents extraordinary heat loads to the objectives. FX10 is also very quick. It boasts 330 frames per second full range. This rate can go up to 10000 frames per second in some areas of the detector (decrease of the number of analyzed spectral bands). Spectral bands may be flexibly selected in both number and spectral range.
For example the user could select 20 bands of interest thus switching from hyperspectral to multispectral, orient these bands toward the interesting wavelengths and increase the frame rate to more than 2200 frames per second. A CameraLink interface is used to ensure highest possible data rates. Starting this fall, the camera will alternatively be available with a GigE interface.
It has threads in various places so it can flexibly be placed in different areas of the experimental setup.
FX10 provides highest performance while competing with the smallest hyperspectral cameras on the market.
More about hyperspectral cameras