NanOsc from Sweden: Measure ferromagnetic resonance with the PhaseFMR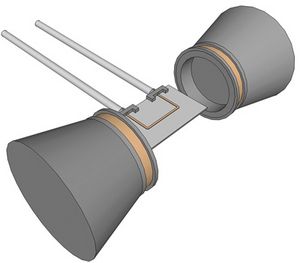 We are happy to announce our partnership with NanOsc from Sweden. NanOsc's PhaseFMR is a smart addition to our magnetism portfolio.
Ferromagnetic resonance (FMR) is a spectroscopic measurement technique to measure the magnetization of ferromagnetic material. The FMR is used to measure spin waves and spin dynamics that are used in applications like the magnetic head on a harddrive, MRAM, spin-torque MRAMs and spin-torque oscillators.
In its functionality FMR is similar to electron spin resonance (ESR) and nuclear magnetic resonance (NMR). The difference is that FMR detects the sample magnetization that results from the magnetic moment of the dipolar coupled but unpaired electrons. The PhaseFMR allows measurements of:
Saturation magnetization
Intrinsic attenuation
Inhomogeneous broadening
Gyromagnetic ratio
NanOsc's PhaseFMR provides an easy-to-use affordable plug-and-play solution.
The system comprises the microwave and detection hardware and measurement and data analysis software. Requirements to operate the system are a computer, magnet and power supply for the magnet. We offer all of these components. The integrated microwave source covers a frequency range of 2 to 17 GHz. Higher frequencies may be supplied upon request. We are planning to adapt the PhaseFMR to the PPMS by Quantum Design and to the Cryostation by Montana Instruments to also enable FMR measurements at low temperatures.