QD-PPMS goes Quantum Computing – new insert for QC chip testing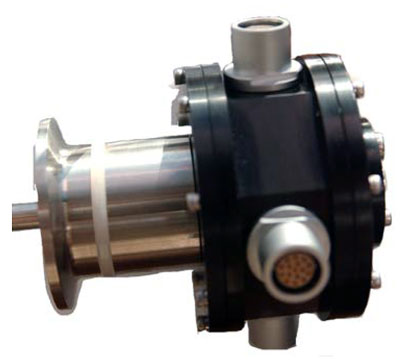 Quantum Design has developed a new insert for the PPMS - the Multi-Function-Probe (MFP) with chip carrier. With this probe, quantum computer chips can easily be integrated and brought to cryogenic temperatures.
Quantum computers are a promising technology. Thanks to their outstanding features it is expected that soon they will be able to perform calculations that are not possible with current computers. As the name suggests, quantum computers use quantum states for their operations. Thus, classic bits turn into "qubits".
Quantum states are fragile and need temperatures down to 50 mK or lower for stability. Providing temperatures in this range is complex and takes a long time. Low temperatures like this are usually created with help of a dilution refrigerator.
With the MFP insert, you can now easily do a preselection of suitable chips with the PPMS or DynaCool.
Starting at room temperature, the Dyna­Cool cools a sample to 2 K in much less than one hour. So, you can quickly decide if the chip has the desired properties at 2 K and is good to be used in the dilution refrigerator.
Please contact us for further information or a quotation.
Overview
| | |
| --- | --- |
| Chip carrier | LCC04826 (other types upon request) |
| Connectors | 2x Omnetics (28 Pin) |
| Access | 3x Fischer (18 Pin) |
| Basic temperature | 1.9 K (PPMS), 1.8 K (PPMS-DynaCool) |