Successful ten-year partnership with Xenics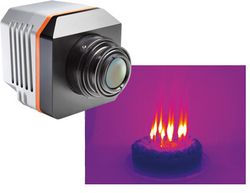 On 1 September 2014, we celebrated the tenth anniversary of the successful partnership with the Belgian Xenics company.
High-speed evolution
Starting a cooperation with Xenics in the year 2004 has proven to be a real stroke of luck. A year before, Xenics had been founded as spin-off of the Belgian competence center for microelectronics (IMEC) and had just started establishing a distribution network. We particularly liked the fact that, as first European supplier, Xenics built InGaAs detectors of scientific quality at sensible economic effort and that they developed each single part of their cameras themselves. Only a few years later, high-quality InGaAs cameras were joined by mid- and longwave infrared cameras.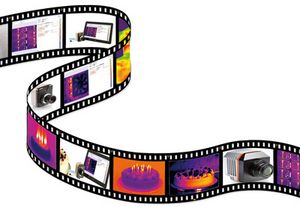 Today, Xenics is one of the most successful camera suppliers for the spectral range 900 nm to 14 µm. With their compact Bobcat and XS cameras, thermo-electrically-cooled Xeva cameras and Lynx line-scan cameras, Xenics boast an excellent reputation around the world. They also offer the second-to-none high-speed near-infrared cameras Cheetah and Cougar – the latter featuring the lowest noise in the NIR.
Cooled MIR cameras of the Onca and LWIR cameras of the Gobi series cover further wavelength ranges.