Staying cool – SWIR-camera Bobcat 320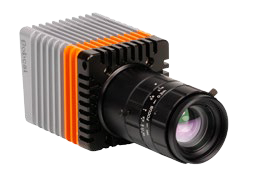 Our SWIR camera Bobcat 320 steps into the next generation. For the perfect adaptation to your requirements the camera features either a CameraLink or GigE interface. We also offer a gated version for extra short exposure times.
All Bobcat models are now temperature-stabilized by thermoelectric cooling. So the detector temperature stays the same regardless of the ambient temperatures and the detector noise remains reproducible. This means Bobcat 320 provides the same reliable imaging results – measurement after measurement.
On top of this, Bobcat 320 has a very small footprint. With 55 x 55 x 72 mm and a weight of only 285 g, it can easily fit in your pocket. Want to know more?