Almost like Star Wars – R2D12 for low temperatures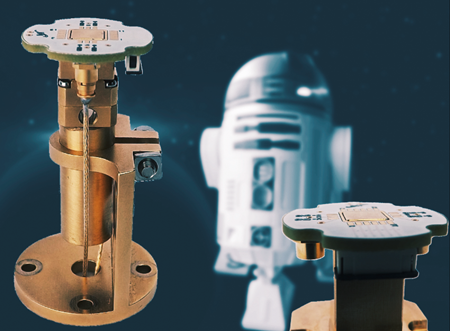 The electric sample mount R2D12 from Montana Instruments features 2 high-frequency RF (coax) connections and 12 low frequency DC connections. The chip carrier provides a unique shielding layer, wire bonding for outstanding performance and customized contacts. R2D12 is optimized for coplanar waveguide experiments, microwave excitation, transport applications, quantum computing and electrical experiments with low signals.
Since the metallic sample mounting area is in direct contact with the cold finger of the cryostat, temperature performance of the R2D12 is superior to that of other electrical sample mounts. The number of DC and RF contacts can be changed to your desired configuration upon request.