Find the right temperature monitor and controller for your cryogenic experiments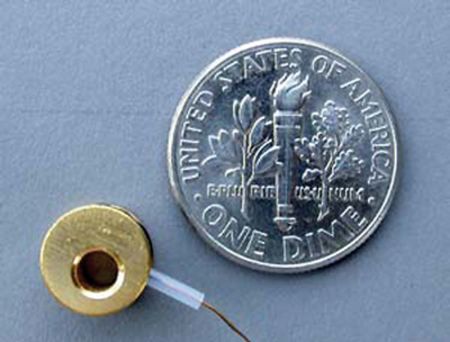 Cryogenic Control Systems (Cryo-con) are our supplier of precision electronic instrumentation for both laboratory and industrial applications. They offer a complete line of cryogenic temperature controllers, monitors, sensors and cryogenic accessories, which support most temperature sensors (silicon diode, ruthenium oxide, platinum RTD, CernoxTM, rhodium iron, germanium, Carbon-GlassTM, GaAlAs diode and thermocouple). The calibration cur­ves of most sensors are preinstalled on all Cryo-con cryogenic temperature monitors and controllers.
The different cryogenic temperatu­re controllers model 22C, 24C, 26 and 32 feature two or four multi-purpose input channels. They cover a temperature range from 200 mK to 1500 K. Different interfaces (Ethernet, RS-232, GPIB, USB and LabView) together with advanced operation software assure an easy integration into your measurement set-up.
The cryogenic temperature monitors have eight, four and two multipurpose input channels. The temperature range (between 500 mK and 1500 K) depends on the sensor type. A constant voltage AC sensor excitation is used for the extended-range use of negative temperature coefficient (NTC) resistive sensors. The controller offers a wide variety of standard remote interfaces including Ethernet and RS-232. GPIB and USB are optional. LabViewdrivers are available for all interfaces.
To complete the package, ruthenium oxide (R600)-, Si-diode (S900)-, and platinum RTD-sensors are also offered as well as accessories like cartridge heaters, nichrome wire heaters, nichrome heater wires and PW4-36 phosphor-bronze ribbon cables.
The highlight of this product portfolio is the new model 26 temperature controller with one 100 watt and one 50 watt control loop.
More information on cryogenic temperature controllers
More information on cryogenic temperature monitors