Webinar: FusionScope Live Demo
Step-by-Step Correlative AFM and SEM Measurements
Join our colleagues at QD Microscopy and QD Europe for this live demonstration of the Quantum Design FusionScope AFM on Wednesday May 17, 2023 from 10 to 11 AM CEST.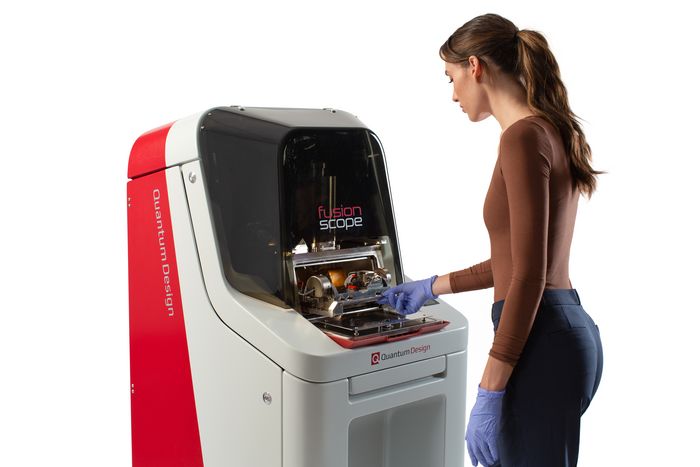 Join our experts as they demonstrate how to obtain correlative measurements using the FusionScope™ by Quantum Design. We will cover everything from mounting the sample and cantilever to post-processing your data within the unique FusionScope software.
Moreover, we will demonstrate some key features of our novel instrument:
Profile View – 80° Tilt for Precise Tip Positioning Even on Challenging Sample Surfaces
Automation of Correlative Measurements
Intuitive User Interface – Focus on Your Research and Let FusionScope Do the Rest!
FS Tasks – Enables Even Unexperienced Users to Perform Measurements Within Minutes
This live demo will be offered on Wednesday, May 17, 2023
Click here to register for webinar
Do you know QD Microscopy? Here is something about
Incorporated in Darmstadt, Germany in 2020, QD Microscopy was created with the charter to help develop, refine, and enhance the FusionScope technology. The team has been responsible for the development of advanced measurement modes for the FusionScope and focuses on exploring how the technology can be used to solve challenging real-world problems in the areas of nanotechnology, electronic sensing, manufacturing, failure analysis and chemistry.