Andor Technology, world-leading manufacturer of scientific imaging and spectroscopy solutions, have just released their new high-sensitivity, back-illuminated sCMOS detector Marana. With 95% quantum efficiency and vacuum cooling to -45 °C, Marana is the ultimate in terms of sensitivity and high dynamics.
The word Marana is gaelic and means, among other things, "The gift of god".
It's most outstanding features are:
Extreme high sensitivity through a quantum efficiency of >95% and read-out noise of 1.6 electrons
Very low dark current through thermoelectric cooling to -45 °C
Dynamic range: 53.000:1 (95 dB)
Linearity > 99.7%
Resolution 2048 x 2048 x 11 µm pixels
Large aperture thanks to 32 mm diagonal sensor
"Anti-Glow" technology for long exposure times
Up to 48 images per second at full resolution
Vacuum-sealed sensor chamber for maintenance-free operation and uniform performance
Quantum efficiency up to 95%
UV-optimized sensor type maximizes sensitivity for the wavelength range 200 nm to 400 nm.
As such it is the ideal detector for applications like wafer inspection and the detection of ultra-cold ions in quantum physics.
Marana can capture up to 48 images per second at full resolution and is thus perfectly suited for dynamic astronomy applications like detection and tracking of space debris, near earth objects (NEO), observation and characterization of pulsars and dynamic solar events.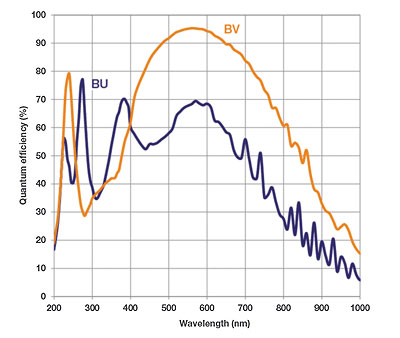 Marana 4.2B-11 has a 4.2 megapixel sensor with 11 µm pixel size and a stunning 32 mm diagonal. All 2048 x 2048 pixels can be used, thanks to Andor's unique Anti-Glow technology. Contrary to other detectors, the full array can be used over a broad range of exposures.
The combination of very high quantum efficiency, low read-out noise and Andor's innovative UltraVac vacuum cooling, makes Marana the most sensitive back-illuminated sCMOS camera on the market. The hermetically sealed vacuum enclosure protects the delicate sensor from moisture and gas contamination. This ensures that quantum efficiency and cooling power remain
stable for an extremely long time: The Mean Time Between Failure (MTBF) of the UltraVac vacuum sealing is
A large dynamic range of 53.000:1 is complemented by improved signal processing. This enables a linearity of > 99,7% for an outstanding quantitative measurement accuracy over the whole dynamic range. This feature is particularly suitable for acquiring single images and provides a high photometric precision necessary for detecting, for example, transiting exoplanets.
For sophisticated spectroscopic measure­ments, Marana can be com­bined with the Shamrock and Kymera spectro­graphs. This combination allows the monitoring of very fast kinetic processes and reactions and enables the acquisition of thousands of spectra per second. The bottom line is: Marana is the ideal solution for fast spectroscopy and hyperspectral imaging.
Dr. Thorsten Pieper
Product Manager
Andor
more about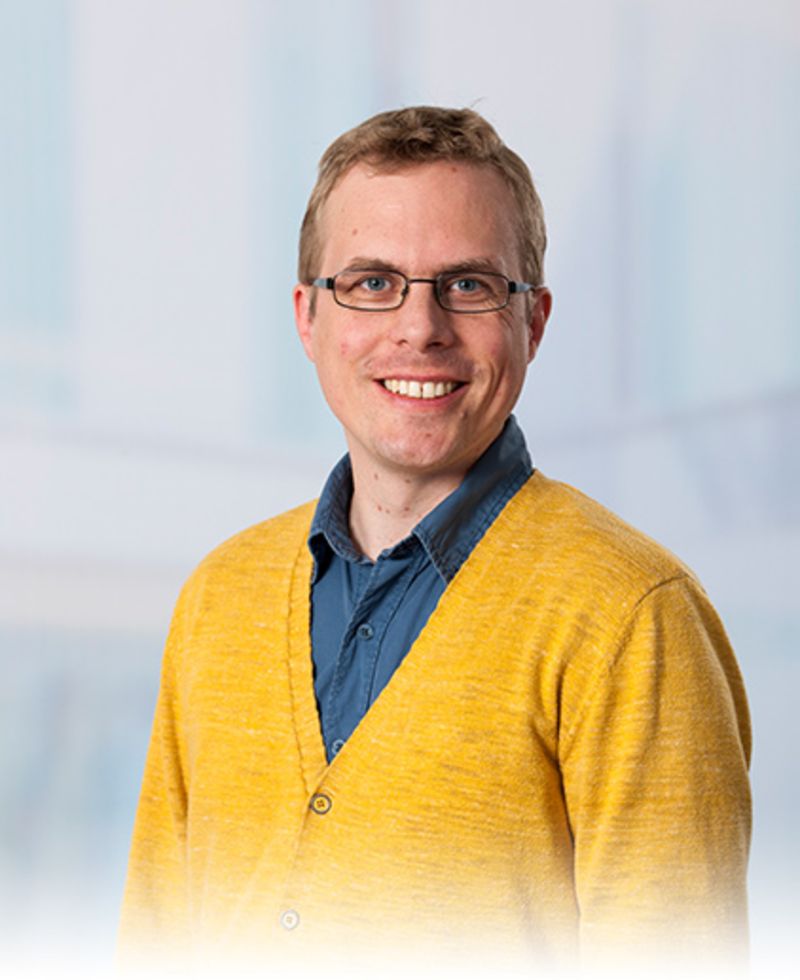 Dr. Thorsten Pieper
Newsletter registration