FLEXO-ILT2400: UVA/UVC radiometer to validate light sources used in Flexography printing
Flexography, also referred to as "flexo printing", is a printing process produced from a flexible relief plate. Flexo printing can be done on almost any material including plastic, metallic films, cellophane, and paper and is particularly good for food packages because it incorporates food-safe inks.
UV light plays a critical role in the flexo printing process. UVA light is used to polymerize the complete height of the polymer. UVA and UVC light is then used for light finishing and detacking of the polymer. In both instances, ensuring the proper dose of light is critical to generating a properly exposed plate.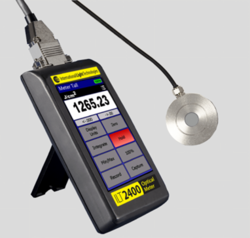 The FLEXO-ILT2400 light meter has been specially configured to validate light sources used in Flexography printing and plate making.
The FLEXO-ILT2400 is a UVA and UVC light measurement system for verifying light uniformity, irradiance, plate exposure, and dose required to post expose (UV‐A) and detack, or light‐finish (UV‐C) photopolymer plates.
Utilizing the FLEXO-ILT2400 to validate the UV light sources is a critical step to ensuring quality, repeatable plate making. It can pinpoint problem areas, assist in troubleshooting, and minimize downtime and waste.
Watch the video on the FLEXO-ILT2400!
The FLEXO-ILT2400 light meter can be ordered with either or both of the detectors below: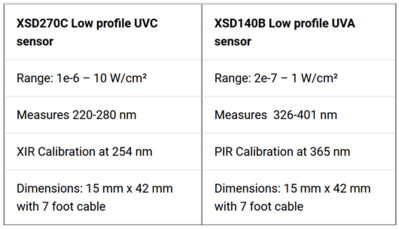 Contact
Quantum Design s.r.l.
Via Francesco Sapori, 27
00143 Roma
Italy